Your Premiere Tent Rental Company in Worcester MA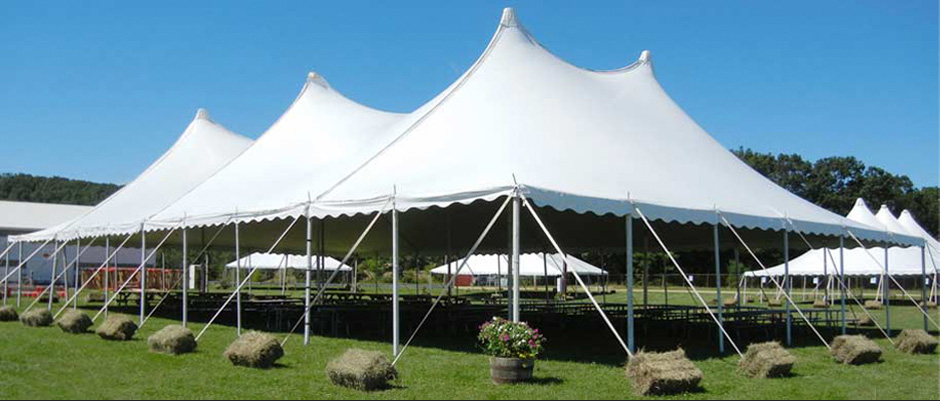 When you need extra space or equipment for your site, Creedon and Co., Inc. is ready to help. Whether you are building a wedding site from the ground up, want a tent for your event, or need thousands of chairs for a graduation, our professional event coordinators and tent and equipment installation crews work together seamlessly to ensure success!
Tents
Creedon and Co., Inc. has one of the most comprehensive tent inventories in the country. Starting as small as 9′ x 10′ walkway marquees, to mid-sized frame or pole tents, to our enormous Clearspan structure tent that can cover almost three football fields, we pride ourselves on having the right tent for your needs. Not sure what size tent you need? We are happy to help. Call us today.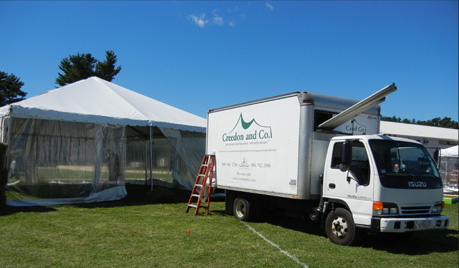 Tent Accessories
When you choose a tent for your event, there are many ways to customize the space to suit your needs. From sidewalls and lighting to flooring and HVAC, Creedon and Co., Inc. has a broad inventory of accessories for your tent including:
Sidewalls (solid or cathedral window)
Glass entry doors
Gutters
Flooring (SurLoc or sub-floor with astroturf)
Heaters, fans and cool air misters
Lighting from basic to elegant
Tent liners
CAD Layout Examples
One of the best planning tools we have when installing tents is the ability to construct CAD drawings of the tent with all the equipment that will be going under it. A CAD drawing to-scale lets you see how tables, chairs, stage, etc. can be placed and ensures that the tent will be the right size for your needs.
Long-Term Rentals
All of our tents (and equipment too) are available for long-term rentals. Whether space is needed at a construction site or at your business for seasonal storage, rentals for a period of several weeks to several months can be arranged. Call us for pricing and availability.
Tent Washing, Repair & Storage
In addition to maintaining our own extensive inventory of tents, the crew at Creedon and Co., Inc. also washes, dries and repairs tents owned by other rental companies, venues and private organizations. Our custom-designed wash area, complete with our enormous automatic washing machine and crane-operated drying system allows us to properly clean and prepare your tent fabric for storage. We are also able to perform minor repairs, refer you to a company for extensive fixes, or research and quote the cost to replace your tent in the event it cannot be fixed.
20′ x 30′ up to 20′ x 40′
30′ x 30′ up to 30′ x 90′
40′ x 40′ up to 40′ x 180′
50′ x 50′ up to 50′ x 80′
60′ x 60′ up to 60′ x 240′
80′ x 60′ up to 80′ x 370′
100′ x 100′ up to 100′ x 300′
120′ x 100′ up to 120′ x 580′
No Inside Poles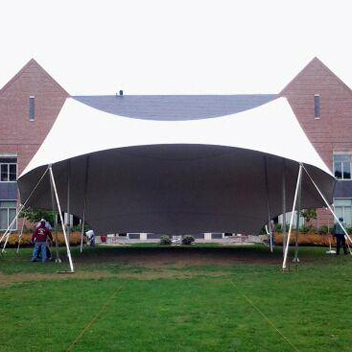 10′ x 10′ up to 10′ x 20′
16′ x 16′ up to 16′ x 40′
20′ x 20′ up to 20′ x 150′
30′ x 30′ up to 30′ x 130′
40′ x 40′ up to 40′ x 300′
9′ wide x 10′ long through 9′ wide x 160′ long (in 10-foot increments)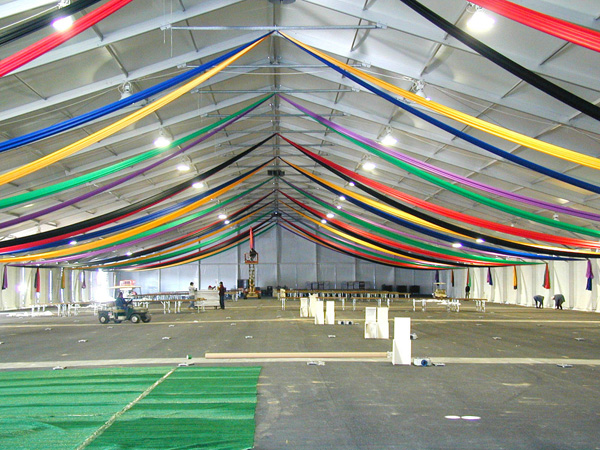 No Inside Poles
40-Meter: 132′ wide x 132′ up to 132′ wide x 886′
*Almost 3 Football Fields*
20-Meter: 66′ wide x 66′ up to 66′ wide x 132′ and any size in between
View our Tent Rental FAQS
Do you provide lighting, tables, chairs, linen and other rental items?
yptadmin
2021-01-28T19:37:56+00:00
Absolutely! Creedon and Co., Inc. is a full-service event provider. Our inventory includes many lighting options, tables in a variety of sizes and shapes, chairs from basic folding to gold Chiavari ballroom, linen, tableware (china, glassware, and flatware), dance floors, stages, portable HVAC and more.
TESTIMONIALS
Don't just take our word for it …
Creedon and Co. provided a dining tent large enough to fit 300 people at once plus tables and chairs, along with close to 30,000 meals at Treasure Valley throughout summer camp 2012. We received rave reviews from campers, adult leaders, and staff regarding Creedon's terrific food and cheerful service. We recommend them highly.
"Danielle,

I just wanted to thank you again for a wonderful evening! Really, you and the staff were fabulous! I have gotten so many compliments on the food and servers, everyone was so friendly and nice. If we ever have ANY functions, we will definitely use Creedon & Co. And that mashed potato bar was a huge hit! What a fantastic idea!
Thank you again! Happy New Year!!!"
"Thank you Sara, Julie, Danielle, John, John Jr. and everyone else who helped! You are the ONLY event company for me! I'll give you a lot more notice next time. Sorry to make you jump through hoops."
Structures
&

Large Tents!
When you need a substantial amount of space, our ClearSpan structure, large Century pole tent, or bigger frame tents are the perfect solution.
ClearSpan structure tents offer a spacious, obstruction-free interior in 20-meter (66 feet) and 40-meter (132 feet) widths and lengths up to 886 feet.
Century pole tents have sweeping peaks and a classic, elegant look, at up to 120-feet in width and 580-feet in length. Their large center poles can be used to hold jumbotron screens, lights or other A/V equipment.
Frame tents up to 40 feet in width and almost unlimited length are much like the ClearSpan structure tent in that they have no center poles. One of the best features of a frame tent is that is can be installed in locations where staking cannot occur such as on cement or granite, and on sites where the owner will not allow staking (including City parks and other public land).
The ClearSpan structure, large Century pole, and frame tents are perfect for:
College/University commencements
Fairgrounds and festivals
Temporary space for disaster relief
Commercial warehouse space
Trade shows and expos
Golf clubs and golf courses
Seasonal space for hotels, function halls or other venues
Yacht clubs
Social events and galas